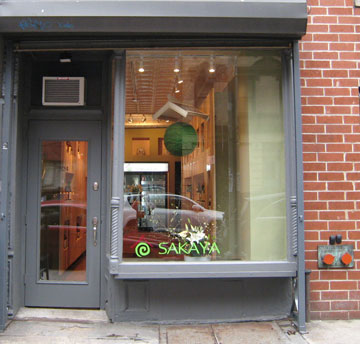 You must be at least 21 years of age in order to purchase alcoholic beverages, as required by law. By placing an order via email through www.sakayanyc.com you are representing to us that you are at least 21 years of age. An adult signature (at least 21 years of age) will be required upon delivery of all shipments. Please be aware that the package will not be left if no adult is available to sign. We cannot ship to PO boxes or APO boxes.

Online orders, once confirmed with a credit card, are non-cancellable.

All orders will be processed within two business days and shipped via UPS. The customer assumes title of the sake and/or shochu once purchased and contracts with the carrier (UPS), with whom SAKAYA will engage on behalf of the customer. In the case of shipments outside New York state, the responsibility for complying with local regulations and/or tax requirements lies solely with the customer. If your state laws prevent us from shipping to your area, we apologize for any inconvenience and are happy to arrange shipping to an alternate address in a nearby state that does allow direct shipping.

During times of inclement weather, either extreme heat or extreme cold, please be advised that SAKAYA recommends delaying shipment until conditions improve. SAKAYA is not responsible for items damaged during shipping due to weather. If you do receive damaged merchandise, please contact SAKAYA immediately. Returns
of such damaged goods will be accepted and store credit offered in exchange at
SAKAYA's discretion.